Spanning three centuries and over 150 years of unbroken continuity
The 153rd New Year Sprint will be held at the new Meadowbank Stadium, Edinburgh, on Saturday 30th July and Sunday 31st July 2022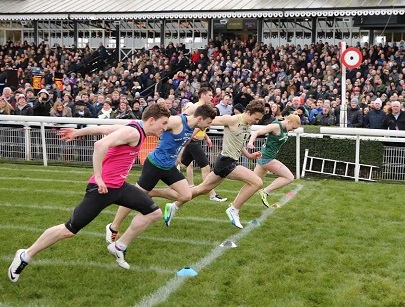 Blanket finish at the 147th New Year Sprint where Jazmine Tomlinson made history as the first female winner
Latest News:
25 May: The provisional timetable for the 153rd New Year Sprint meeting is here.
Past Editions:
Explore the results of every New Year Sprint meeting since 1870.
About:
Find out more about the New Year Sprint.
History:
Read up on this historic sporting event.
152nd New Year Sprint Meeting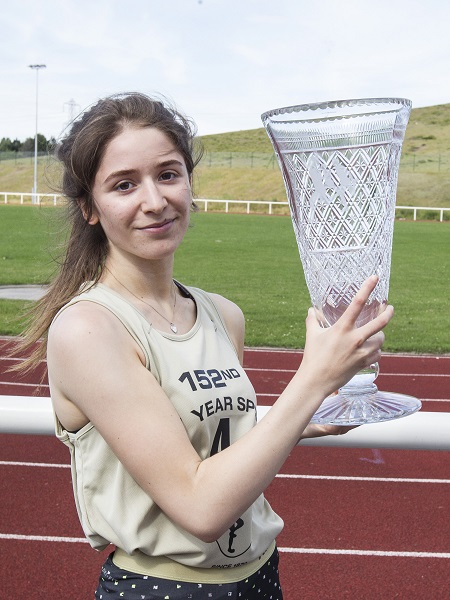 Molly Reville - winner of 152nd New Year Sprint
McBurnie Photos
It might have been 6 months late, postponed several times and dogged by COVID restrictions, but the 152nd New Year Sprint finally happened, and on a glorious summer's day. Sixteen year old newcomer Molly Reville made the most of the conditions to win the nailbiting final where ladies occupied the first three positions.
Ladies won the remaining events of this meeting, curtailed due to pandemic restrictions, with Nina Cessford victorious in the 90 metres Veterans and Sofia Vidak taking the 90 metres Ladies.
All events featured a handicap starting system.
The meeting was held at the East Lothian Athletics Arena on Sunday, 4th July 2021. See the meeting report or click here for the results from the 152nd.
New Year Sprint Glory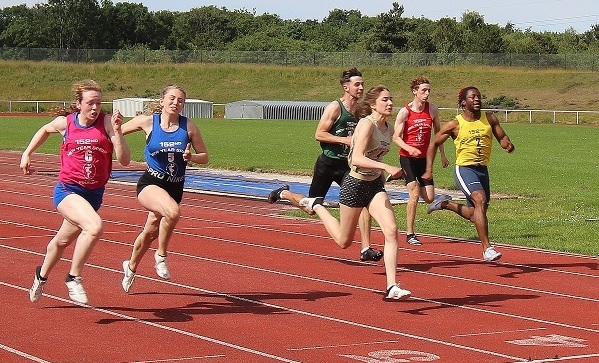 Molly Reville winning the 152nd New Year Sprint, July 2021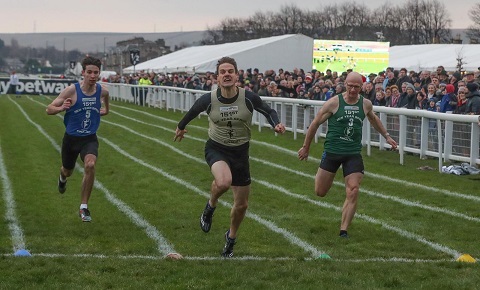 Ian Horsburgh winning the 151st New Year Sprint, January 2020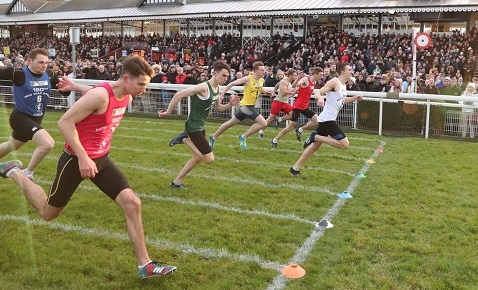 Greg Kelly winning the 150th New Year Sprint, January 2019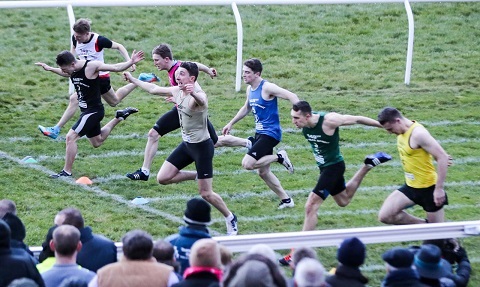 Calum McWilliam winning the 149th New Year Sprint, January 2018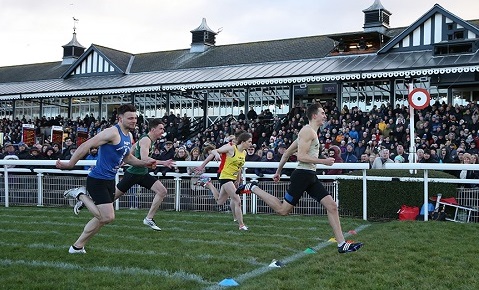 Greg Kelly winning the 148th New Year Sprint, January 2017
Cameron Tindle winning the 146th New Year Sprint, January 2015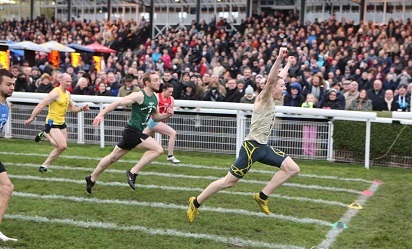 Dylan Ali winning the 145th New Year Sprint, January 2014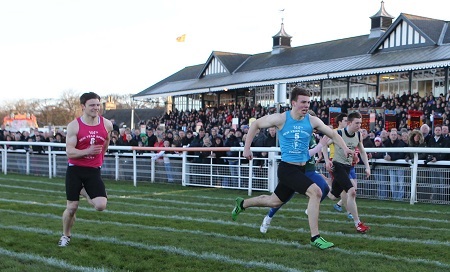 Ben Robbins wining the 144th New Year Sprint, January 2013
You are visitor number

since December 1998